01VPS.net Canada Day Sale
Celebrate Canada Day Weekend with 01VPS.net!
This weekend only, get 25% off any new VPS rental in our Canadian datacentre.
Use coupon code CanadaDay2019 at checkout.
Happy Canada Day!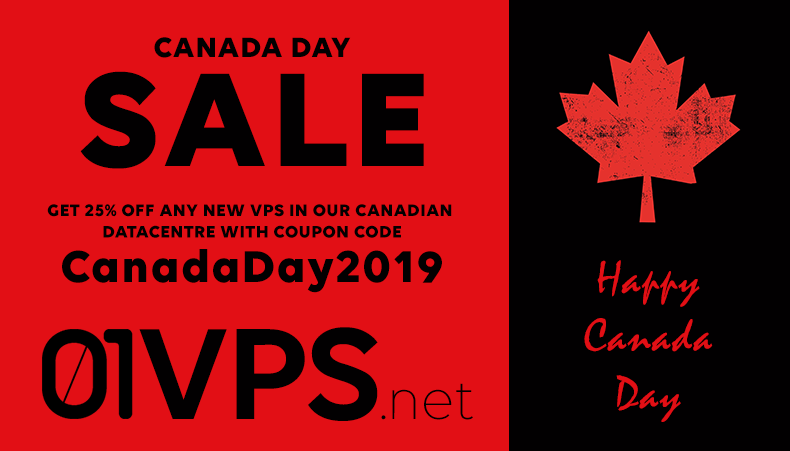 Offer good on new VPS rentals only. Existing rentals excluded. Both current and new users may apply. No minimum purchase.
29th Jun 2019